Sometimes in our lives, we need to support our loved ones a little more than we expect. This can be a tough time emotionally, financially, or physically. It's not easy to discover that your partner, best friend, or your child is going through something incredibly tough, but at times like this, we need to be strong. 
There are many different types of addiction. From alcohol to drugs, even self-harm is a form of addiction. If you believe someone that you care about has a problem, then you might need to approach them gently and see how they react. Unfortunately, you can't insist people get help unless they realise that themselves, but talking is the first step to helping them come to terms with their addiction.
If they come to you, then you need to listen without judgment. Admitting you have a problem to someone you love is incredibly hard. It is also courageous. If someone has trusted in you enough to tell you they need help, you have to be as gentle and compassionate as you can. 
Once they have opened up, you need to offer to support their journey. You will need to be mindful that they need professional help, while this might not be something they want, it isn't fair for you to take on the work it will take to help them get over their addiction. Often, there is a deep-rooted issue that only a counselor could work through to solve the cause of the problems they have.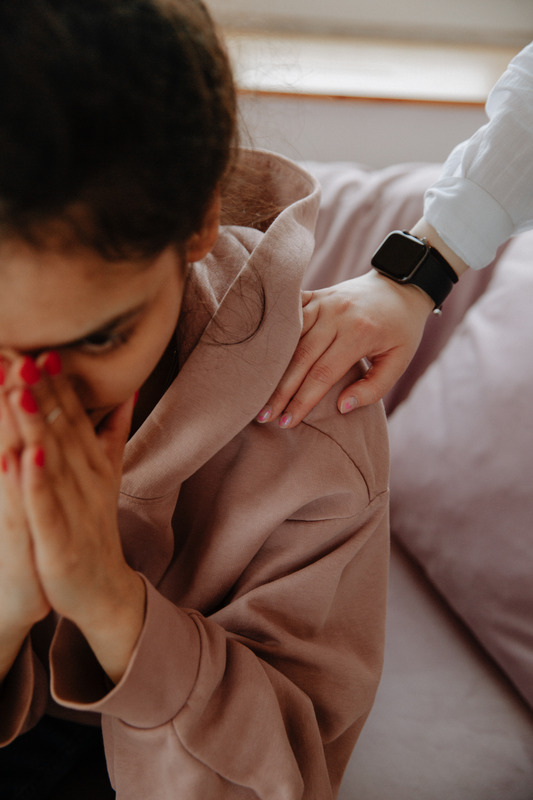 If they have been using drugs, then you should work with them to research and find a local drug detox treatment center. Finding one that is close to your home means you will be able to support them and help them through the journey. Although you may not be able to visit them at first, it might help you both to know they are nearby.
If the issue is alcohol, then you may be able to attend meetings with them as their supporting friend. You might also be able to guide them through the early days, although having a mentor that doesn't already have a personal relationship with them, might make facing their addiction a little easier for them. A stranger isn't so hard to admit your flaws too, they don't know you, and they won't feel so let down by their actions.
If the issue involves self-harm, then getting proper medical care is vital. Firstly, they are putting themselves in danger, and this could lead to suicide or needing hospital treatment. Please encourage them to seek help, go with them to appointments, but also know when to step back. Change has to come from within, and if you push them too hard, they may retreat and then hide the issues from you. This isn't healthy for you or them. Be there, without judgement to support them, guide them where you can but never force them.
The most important thing is always to listen, and if you think they are in immediate harm, contact a medical care professional or the police. It could save their lives.
(Visited 88 times, 1 visits today)