It's no secret that good health is intrinsically linked to living a good life. But if this is the case, why are so many people, especially men, so stubborn about getting checkups and visiting the doctor, even when it's clear they are sick?
It could come down to several factors. Some will claim that they know better (they don't), whereas others might tell you that they don't want to cause a fuss all over nothing. You might even find friends or relatives, or even yourself, being worried about facing up to the results if you did go to the doctor. You are unsure if you could handle bad news.
However, while it can be uncomfortable to visit the doctor and do more about your health, you must consider why it is so important, so here are ten reasons to stop being so stubborn about your health.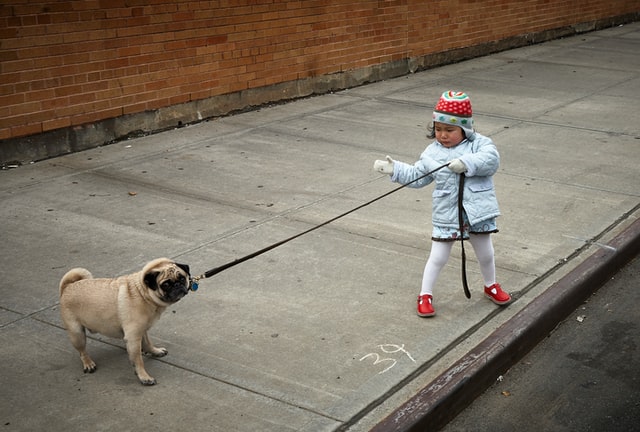 It Will Prevent Problems Later On
Visiting the doctor for a screening or checkup means that you increase the chance of identifying a potential health issue that could become worse later on. Even if you are advised not to do anything about it right now, you are at least aware of it. This will make it easier to monitor, and you can get a headstart on treatment whenever such a procedure is necessary.
By getting potential issues under control, you can also make lifestyle adjustments to prevent even more significant problems. Seeing the doctor and getting advice about specific habits (good and bad) will enable you to evaluate your lifestyle and recognize what could happen further down the line if you don't make immediate adjustments for your benefit.
It Is Easy to Manage
Like many things in life, the medical world has advanced dramatically, especially over the past few years. This means it doesn't matter if you're getting a prescription or learning how to sign up for Medicare for the first time; you'll find it's one of the easiest things you've ever done. 
However, the thing that holds people back is that they don't know it's this easy. They have memories of waiting rooms with long lines, and with so much else to do, they cannot find the time to dedicate to their health. The trust is that taking care of your health, booking appointments, and getting treatment is easier than ever before, no matter where you are, with telehealth procedures.
It Will Be Harder to Change Habits Later
The saying that Old Habits Die Hard has plenty of truth to it, and if you fail to make changes to how you treat your body and take care of your health, you will struggle to fix any problems later on. Many people believe that it's too late for them to start working out, seeing the doctor regularly, or maintaining a healthy diet. This is not the case.
It is never too late to make significant changes to how you approach your health, even if it will be challenging to make such essential changes. This can make it discouraging, especially if you don't see immediate progress, but it is still vital to persevere, putting you in a stronger position.
It Impacts Your Family, Too
Poor health will not just impact you. It will also affect your family. There are many different ways this can happen. You may become overly dependent on them due to complications from medical issues, or you may not be able to watch your grandchildren grow up because you fail to kick bad habits or attend appointments. 
Even if you are not going to improve your health and your attitude to health for yourself, you should still do it for your family. It is especially important for younger children who may model your behavior, as your attitude could also put them at risk. Our lives are about more than just ourselves and those around us, and even if we don't realize it, our actions – or lack of action – can severely impact them.
It Gives You Peace of Mind
Peace of mind is one of the most important things when it comes to our health. But, many people do not look at it this way. Instead, they prefer to follow the idea the what they know can't hurt them. This is, of course, incorrect.
While it can be intimidating to visit the doctor, one positive you can always take is that you can get peace of mind. When we are faced with a potential health scare, it is easy to slip quickly into a panic about what could go wrong. By speaking to a doctor, you can get some clarity over what is wrong if there is even anything wrong, which will prevent more stress and anxiety about your health.
Good Health Makes You More Open
People suffering from poor health are less likely to do things, which means you will find it impossible to get out of a slump that can push you to improve your health. Understanding that the less stubborn you are, the more likely you will get out and do things should be enough to motivate you to work on your fitness and take part in outdoor activities, whether running, hiking, or swimming, rather than sitting inside watching TV.
Getting outside will also improve your social circle and expand your horizons. You will meet new people and engage in activities you never thought you would try. This can dramatically improve your lifestyle, enabling you to explore a wide range of opportunities, and you will be enthusiastic about doing this, too.
Good Health Improves Your Mood
At the same time, being in good health will also improve your mood. It makes you happier, which will directly affect things such as relationships, work, and hobbies. You will find that you are more willing to get involved and do something instead of staying in bed all day, and you will also be able to sleep better, concentrate with greater clarity, and perform better across a range of activities and tasks. 
This can provide an immediate impact on your life, and even if you struggle with the workout or exercise, you will still experience the flood of endorphins, which will mitigate some of the initial suffering you have to deal with. This positive feeling will encourage you to do it again and again, and you'll soon look forward to your workout and healthy lifestyle.
You Can Find Out What Works For You
There is no one-size-fits-all approach to healthy living. Everyone is different, and everybody has a preference for exercise, healthy eating, and more. This means you can adjust your approach to suit you. If you don't like certain fruits and vegetables, that's okay. You can find alternatives that provide equal nutritional value.
The same goes for working out. While many people will rely on running to cut weight, running isn't for everybody. Likewise, lifting weights might not be what you want to do. All of this is fine, and there are plenty of workouts and exercises for you to explore until you find one that works best for you and which you can fit around your current ability and schedule. 
You Will Find Yourself With More Time
The idea of adding other activities to your day and week might sound too much, but the increase in productivity that comes from being in better shape and focusing on good health will increase the number of hours you have in the day.
Why? Well, considering you can focus better, you will get your work done faster. You will also wake up earlier, even on weekends, but you won't feel so tired. This enables you to find more time to do the things you love, even if the things you love are playing video games and watching movies. Better health means you won't feel overwhelmed by time constraints, and you can make the most of every minute.
It Is Nothing to Be Scared Of
Many people are scared to start going to the doctor more regularly because they have never done so before. This is understandable, as the unknown can be scary, especially for procedures and checkups that feel uncomfortable.
However, while they can be uncomfortable, they are also nothing to be scared of. Whether you are male or female, you must normalize essential checkups and screenings, making them something that people don't think twice about. Consider it similar to going to the dentist. The difference is that you have gone to the dentist your entire life, so you know any discomfort will be over soon. The same goes for Physicals and Pap Smears. It is not something you necessarily look forward to, but you also know there is nothing to worry about with it.
Your Health Matters
You shouldn't need reminding that your health matters, but we can sometimes get so caught up in life and all the responsibilities that our health tends to take a backseat. It's important to remember that your mental and physical well being is just as important as everything else going on in your life, so make sure to find the time to get treated and see the doctor when you need to. 
(Visited 218 times, 1 visits today)