Pour Out Life's Hurts and Receive God's Healing Love
When a water vessel is filled with dirt and stones, it cannot be used to quench a thirst. But, when this vessel is emptied, there is opportunity to fill it until it overflows with fresh, cool, life-giving water. Water that quenches. Refreshes. Soothes.
Our souls are the same: filled with fear, doubt, and disappointment. Running over with unanswered prayers and lingering questions. When we empty the mess of our lives in the presence of God, we're offered an invitation to come. An invitation that allows us to come empty – so that we can be filled until we overflow.
The Secret To Healing Is Time In His Presence
Come Empty – Pour out Life's Hurts and Receive God's Healing Loveguides you through fifty days of experiencing the fullness of God's love and His ability to overcome life's hurts. Each day, you will receive assurance of God's presence in your difficult situations. Each devotion gives new vision and perspective when you're hindered by emotional blind spots, and leads you to experience God's peace and wholeness. When His invitation is accepted, He will set your captive mind and heart free to live fully by His grace. The question is not if you will get an invitation. The question is will you come?

Click To Tweet
[Tweet "Hope is a deposit bearing witness of God's goodness to come. #ComeEmpty"]
[Tweet "Let Jesus speak words of healing into every place life has hurt you. #ComeEmpty"]
[Tweet "Emptiness cannot remain an option in the presence of a loving God. #ComeEmpty"]
[Tweet "Loving well takes practice on imperfect recipients. #ComeEmpty"]
[Tweet "It is not enough to simply survive. Jesus came so you could experience abundant life. #ComeEmpty"]
Sample Facebook Posts
Emptiness is not a hindrance to God, but an opportunity. In the midst of the void lies capacity. Come Empty…leave overflowing. #ComeEmpty www.ComeEmpty.com
When Jesus speaks, things happen. Hope is renewed. Purpose is realized. Peace is obtained. Fear is dispelled. Joy is birthed. Healing occurs. #ComeEmpty www.ComeEmpty.com
Pain demands to be relieved, and how you find relief will determine the ultimate outcome. Scarred or healed. Broken or whole. #ComeEmpty www.ComeEmpty.com
From what or to whom are you running? Running is only healthy if it leads you to a place of strength. Let your running take you back to the beginning. In the beginning was the Word, and the Word was with God, and the Word was God. #ComeEmpty www.ComeEmpty.com
Loving well is a battle position, trusting hard is another, and forgiveness is a position of great power. #ComeEmpty www.ComeEmpty.com
Graphics To Share or Pin
About the Author
Dr. Saundra Dalton-Smith is a Board Certified internal medicine physician. She shares with audiences nationwide on the topics of eliminating limiting emotions, finding grace in difficult places, and experiencing personal renewal by drawing near to God.
Want Saundra to speak at your next event?
Contact Greg Oliver at GOA Speakers by Clicking Here

ENDORSEMENTS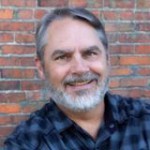 Come Empty is full of raw, real and relevant spiritual insights. It is a rare devotional that challenges you to look deep within your soul while simultaneously lifting your eyes to Jesus. Saundra Dalton-Smith writes in a way that encourages those who are hungry and thirsty for hope to draw near to the Father. This marvelous book has my highest recommendation. – Kurt W. Bubna, Pastor and Author, Epic Grace: Chronicles of a Recovering Idiot and Mr. & Mrs.: How to Thrive in a Perfectly Imperfect Marriage
Are you hurting? Are you hopeless? Are you empty? Or willing to be? Walk with this servant doctor as she leads hurting hearts on a 50-day journey to let God heal what we're willing to lay at His feet. A loving, daily guide for those needing encouragement to surrender all to Jesus. Inspiring, empowering and encouraging. – Patricia Raybon, award-winning author of I Told the Mountain to Move and Undivided: A Muslim Daughter, Her Christian Mother, Their Path to Peace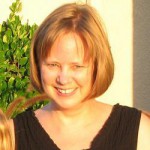 Dr. Saundra Dalton-Smith had me crying at page one as compassion pours out through her words. I couldn't put the book down and wanted to dig deeper into the daily devotions. Resisting temptation, I slowed down and worked through one day at a time for a heart-makeover rooted in Christ. I didn't just read through this book: I prayed through it and journaled my heart. Written in conversational format, the essence is pouring out your heart's cry and listening within your heart for His reply. – Christine Abraham, Founder and Ministry Director at WomensBibleCafe.com
We've all had those days when things don't go as planned, when life doesn't make sense. But sometimes we allow the hurt and doubt from those unmet expectations to cloud our hope and joy. In Come Empty, Saundra Dalton-Smith encourages us with a fresh, soul-penetrating hope that invites us into a genuine healing experience with God. –Jo Ann Fore, author of When A Woman Finds Her Voice: Overcoming Life's Hurts & Using Your Story to Make a Difference
It's so important to be honest with God and tell Him where it hurts — to pour out your pain to Him, and not keep it bottled up inside, so that you can receive His healing. Dr. Saundra Dalton-Smith's 50 Day Challenge is a wonderful way to focus on reclaiming your emotional and spiritual health. ~ Christin Ditchfield, author of What Women Should Know About Letting It Go: Breaking Free from the Power of Guilt, Discouragement, and Defeat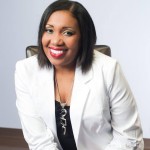 I stand in awe of Saundra's honesty, determination, courage, and the majesty of her relevant spiritual insights. Come Empty offers a vision of guidance – where you are invited to share and witness fifty days of inspiring and captivating devotionals, leading you to experience all of the joys and blessings that God has intended for you. Your cup will definitely "runneth over" after these purposeful devotionals allow you to recognize the love and anointing that God has over your life. –Angelia L. White, CEO and Publisher, Hope for Women Magazine
Are you drained? Worn out? "Come Empty" is an invitation for you to join Saundra Dalton-Smith as she offers you a new outpouring of God's spirit. As a physician, Dalton-Smith is used to asking her patients: "Show me where it hurts." Using this same format, she openly and candidly discusses how spiritual conflicts affect physical health. Bluntly sharing personal prayers from her own painful journey in the "Your heart's cry" sections for each devotional, readers are summoned to face their aches and losses. As hurt and pain is spilled out, spiritual refilling begins with a gentle response from Jesus in the "His reply" sections. If the reader wants to go even deeper, there are more opportunities to do it. The book's practical accessibility through the 50 daily devotions makes it a handy tool for women on the go. Tough, tender, revealing and healing, you will want to buy an extra copy of "Come Empty" to give to someone you love who needs to be refilled. –Sheryl Giesbrecht, Syndicated radio host, global influencer, international speaker, author of Get Back Up: Trusting God When Life Knocks You Down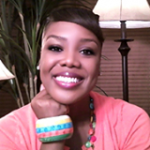 Dr. Dalton-Smith skillfully conveys God's message of healing and restoration in her newest release Come Empty: Pour Out Life's Hurts and Receive God's Healing Love. She masterfully weaves together a collection of devotionals that show us Jesus Christ is acquainted with our struggles and in Him we can remain undefiled before the world. Let this physician, led by the wisdom of the "Great Physician," help you experience God's restorative power in your situation. I highly recommend this book! –Dianna Hobbs, Award-winning Publisher of EEW Magazine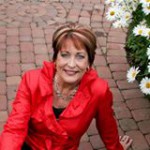 Saundra's candid words ring authentic and true because she has lived out every chapter in this masterpiece creation called: Come Empty. There is one problem with this book; you will have a hard time sticking to the daily reading plan. You will want to devour the book from cover to cover because you know that Saundra's insights hit the deepest longings and aches in your heart. But she doesn't leave us in our broken places, she helps us to turn to Jesus who is the only One who can satisfy our cravings and fill our empty soul. This book is a gift for all of us and I highly endorse it. –Heidi McLaughlin, International Speaker and Author of : SAND TO PEARLS, Making Bold Choices to Enrich your Life, and BEAUTY UNLEASHED: Transforming a Woman's Soul.
(Visited 5,524 times, 1 visits today)