Today's post is from Sue Heimer, a speaker, Bible teacher, and author. If you struggle with overcommitting and saying "no," Sue's words will be an encouragement and a challenge to you today.
********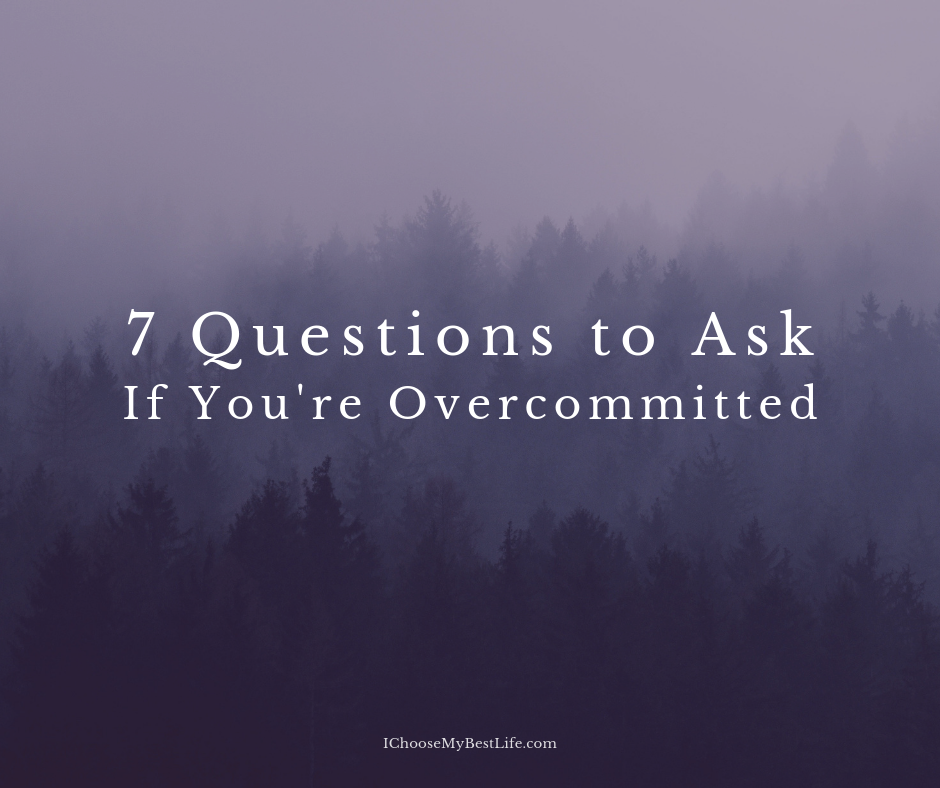 I promised I would not over commit this fall and yeah, about that…
Only a few weeks into the season and I feel as though I am doing 10,000 things. And None. Of. Them. Well.
My anxiety is heightened, and I am losing patience with those I love as well as complete strangers. No one can seem to meet my standards… including myself. I am a real joy to be around. Not.
Are you tracking with me? Anyone?
Our responsibilities can include chauffeur, cook, housekeeper, pet guardian, accountant, nurse, volunteer and employee, and that's a slow day. No wonder we are overwhelmed, exhausted and tipping on the edge of crazy.
It is time to reintroduce the word "no" to my vocabulary. I need to create some margin. And yes, I will disappoint some people with my newly-found white space. Becoming displeased with me is a better alternative than visiting me in a padded cell sporting an orange jumpsuit.
Having an honest conversation about my overcommitted schedule gives me courage to ask the hard questions before adding anything to my schedule.
Will this benefit me or my family in a positive way?
Do I have a passion for this commitment?
Am I saying "yes" out of guilt?
Is my schedule already full and, if so, what will I omit from my schedule to take on a new responsibility?" (No, you cannot omit the kids.)
Is this an absolutely necessary obligation in this season of my life?
What do my husband and children think of this commitment?
Will this decision make me more or less available to be used by God?
I want to say yes and commit to the most important things in my life – my family. They deserve the best me I can offer. Besides, I do not look good in orange.
---
Sue Heimer is an author, counselor, Bible teacher and international speaker. Sue is the president and founder of Leaving Your Legacy Ministries, a ministry to encourage and support women in every stage of life.​
Sue recently authored When You Feel Like Screaming: Practical Help for Frustrated Moms, is the contributor to multiple books including What I Wish I Had Known, and is a regularly featured writer for Focus on the Family and Faithlife publications. Her greatest passion is to encourage women to love and lean on God in every aspect of their lives.
(Visited 1,561 times, 1 visits today)