Have you ever thought about starting up a side hustle? It's essentially a little side job that you do in your spare time. You can commit as much time as you want to it, but it's generally enjoyed by people that have something they feel passionate about. For instance, if you work a regular job in an office but you absolutely love decorating, then there are plenty of unique side hustle ideas that will help you explore your passions while also making a bit of money.
Thanks to the internet, starting up a side hustle is easier than ever. In this post, we're going to cover some of the most popular side hustle ideas to help you pick something unique and interesting that you can fall in love with and use your creativity.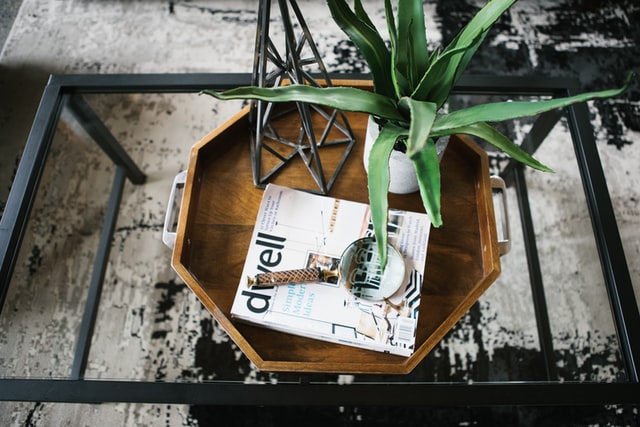 Decorate people's homes before they sell it
One of the best ways to speed up the sale of a property is to make it look good. If you've got a knack for decorating, then why not consider becoming a home styler? Styling people's home is a lot of fun since you get to play with a different canvas every job. It's also something you can do locally and you'll meet a lot of interesting people along the way. You'll get to work with property developers, homeowners and sometimes even film studios that are looking for the perfect set. Styling rooms can take a lot of work but it allows you to unleash your creative passions, making it one of the more interesting side hustles you could try.
So where do you get started? There are plenty of ways for you to become a home stager. You can start by building a presence on social media showcasing your skills and then grow it to become a promotional front for your services. Alternatively, you can work for a company that specializes in property styling or even property development. There are lots of different options, but the goal is to try and get your name out there so that people can trust you with their styling needs. There's no better way to show off your ability by having an extensive portfolio.
Making your own decorations
Home decor can be difficult because it's hard to find the perfect accessory or item to fit in your home. While some people simply go to a store and buy whatever's on the shelf, many others prefer to shop around to find the perfect things to add to their store. If this is you, then you'll understand just how difficult it is to find the perfect accessory to your home.
You could either make your own lineup of unique decorative items to sell, or you could work as a bespoke designer that makes things according to someone else's specification. They're both valid business ideas and can help you develop different kinds of skills. It can be difficult to get your products out there. If you work with influencers, you'll definitely get a boost in your exposure. We also suggest you create an online website to show off your products and also give people a way to order online for convenience.
Start a blog about home decorating
If you love writing about home decor and designs then a blog might be a great option for you. Starting up a blog involves writing posts on a regular schedule and talking about all of the latest topics in the industry. However, you can also write personal content that tells a story or relates to your day as a passionate decorator. It's all about creating value for your readers, and this can come in a number of different ways.
You could become an online personality that has lots of followers. This is like an influencer position where the things you say and do will be seen by many people. However, you could also be an online educator, writing blog posts about how to style your home and how to decorate it without the help of a contractor. Starting a blog can be tough because, unless you already have an audience, getting people to read your content is almost possible. We suggest joining different online decor communities so you can start networking.
We hope that this article has been helpful. Finding a side hustle that you're passionate about isn't easy, but with a bit of self-reflection and digging around, you're sure to find something to fall in love with while also making a bit of money on the side.
(Visited 212 times, 1 visits today)