If you want to make sure that your home sells quickly, here are a few tips to get you moving in the right direction.
Start with the Outside of the Property
Curb appeal is everything. People often make the decision as to whether or not to book a viewing based on the look of your property as they walk past, so it is very important that you make a good impression. You can do this by hiring a good window cleaning service and also by making sure that your house number is clearly visible. Leaving a light on outside in the winter months can really work in your favor too. Overhanging bushes should be trimmed as well, as this can stop light from getting through to your property, making it appear small and cramped.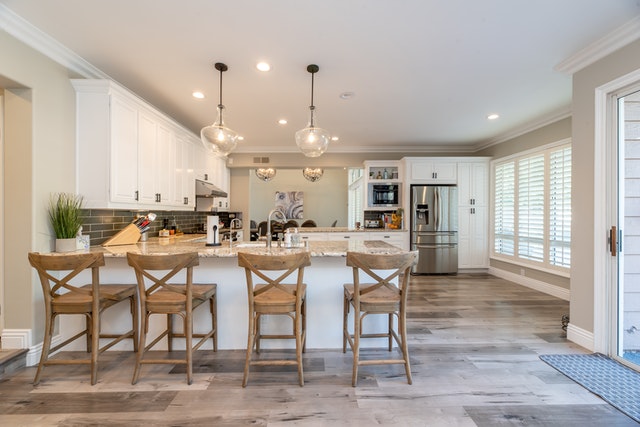 Appearance
Staging a property can be a very good way for you to get someone to fall in love with it. If you want to get the best result out of your property then you need to tidy up. Everyone who walks past your property should think that it is clean and tidy. Prospective buyers never like to step over toys or look at dirty dishes from the night before, so keep this in mind. Laying the table for dinner is also a good idea. Put out your best plates, glasses, and napkins. This helps people to imagine themselves living in your home and it can also help you to make your whole space come together too. Turning on the lamps can make darker corners seem brighter and it can make your home feel cozy too, so try and keep this in mind.
Décor
How well a home is decorated, such as the colour of the walls and the furniture can really have a huge impression. Your buyers will be looking at the colour of the walls, the furniture, the condition of the carpets so if there is anything that you can do to improve things like this then keep that in mind. Remember that buyers can easily be put off by bright colours in your property, and they can make your home feel way smaller too. If you want to stop this from being an issue, then try and opt for neutral colours instead. This will help you with the overall personality of your home and it will also help you to make your space feel so much bigger.
Home Improvements
The two areas of your home that will grab the most attention include the kitchen and the bathroom.  If you want to make sure that you boost your home's value properly then you need to take things like this into consideration. When you do, you will soon find that you can boost your space overall and this can work in your favor. Think about having some new tiles put in the kitchen and clean things up a bit. You don't need to spend a fortune here.
(Visited 63 times, 1 visits today)