How Can I Cope After a Loved One
Chose Suicide?
Who on earth came up with the saying "time heals all wounds"?  Probably somebody who never had a family member or dear friend die by suicide. Oh, sure, time may help us hold back hot tears until we are alone. Time may even help us smile as we ponder a long-ago special scene. But time will not heal the pain that sweeps over us as we wonder why our love was not enough to help someone hold onto life. Even years later, we may continue to ask ourselves why we couldn't see how depressed or withdrawn he or she had become. Or if we did see the darkness descending into that life and tried to provide tangible help, we may replay final moments when we realized all our efforts had been futile. We may ponder why one event—or a series of disappointments—could lead to such a tragic decision. Yes, we know those who choose suicide are in such a dark place emotionally, they can't see anything or anyone beyond their own pain. Yes, we've heard the statement that "Suicide is a permanent solution to a temporary problem," but platitudes offer little comfort as we think of the individual who chose death over life.
Now we are left with jagged grief and a future without someone we loved.
I know such grief all too well. Three of my sweet relatives chose suicide. Even these years later, I miss their funny stories, their gentle smiles, their kindness. And I still don't understand why they made that horrible choice.
But this I do understand: While we never get over grief, we can get through it.
So what are some of the steps to help us wade through this emotional quagmire?
There are a number of things you may have to do early on in the grieving process that requires composure and a level head. Organizing the funeral, choosing headstones for the cemetery by Memorials.com, and more. But this can be difficult when you are struggling emotionally and have so much on your mind. So, what can you do to get by?
First, we need to acknowledge the pain. Saying, "This hurts" to a trusted friend, a trained counselor, to God, even to ourselves helps us face the future in a healthy way. Ignoring or denying our grief merely postpones the issues that will surface later. By the way, God isn't upset by our honest prayers. Even when we rant at Him, He hears our hurting hearts and not the bitter words of our mouths
Secondly, recognize the power of guilt—and its three forms. I used to think guilt came in the plain vanilla type that made me accept volunteer responsibilities I knew didn't suit me. But now I know there's true guilt, false guilt and misplaced guilt. True guilt shows up when we have done something wrong, and we need to say, "I'm sorry. Please forgive me." Sometimes we need to say those words to God. Sometimes to other people. But what if that person has died, and we can't ask forgiveness? If we are wrong, we need to seek reconciliation even if it comes through an unusual form. Thus, we can write a letter, which we never mail, or ask the Lord to deliver our message. Then we have to accept that we have done all we can, learn from our wrong action and go into the future as a better person.
The other types of guilt—false and misplaced—live up to their names and can torment us. False guilt is peppered with the self-punishing phrase "I should have" as though we hold the power to right all wrongs. Misplaced guilt may occur when a normal situation produces a different result. And instead of blaming the true cause of that different result, which can be the weather, the drunken driver or the stock market, we blame ourselves.
Next, we need to treat ourselves kindly. That includes taking care of our own health while we are exploring ways to work through grief. And we must not hurry the process by expecting quick acceptance or understanding. Grief is hard work, so we need to find what best helps us. I have leaned into my personal faith all the more and have asked Father God to bring His good out of my pain. Some may prefer keeping a detailed journal or joining a helpful organization such as Survivors of Suicide. Others may take a more public stance. One mother saved numerous young lives by sharing her family's sad story in high school assemblies all across her state.
Finally, we must be open to the blessings life offers. I am convinced that despite the tragic choice others have made, the future still can hold beauty for those of us who remain.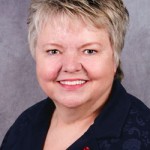 Sandra P. Aldrich is an international speaker and author of 20 books. These grief principles are adapted from her award-winning book Will I Ever Be Whole Again? Surviving the Death of Someone You Love. She may be contacted through her website at www.sandraaldrich.com
(Visited 305 times, 1 visits today)