You've likely heard the saying "The grass is always greener on the other side of the fence" countless times. When we waste too much time comparing what we've got with other people's, we could wrongly believe that their lives and situations are much better than our own. Yet, the saying is interesting because it implies that regardless of which side of the metaphorical fence you stand, the grass will always appear greener on the other side. Why so? Because that's precisely where we're not. Some people are never satisfied with what they have, and therefore they constantly crave the other side. 
But have you ever considered what would happen if the grass was really greener somewhere else? Lifestyle coaches argue that sometimes believing that the other side of the fence is greener could push you to make positive discoveries about yourself. Here's how to find the greener grass in your life.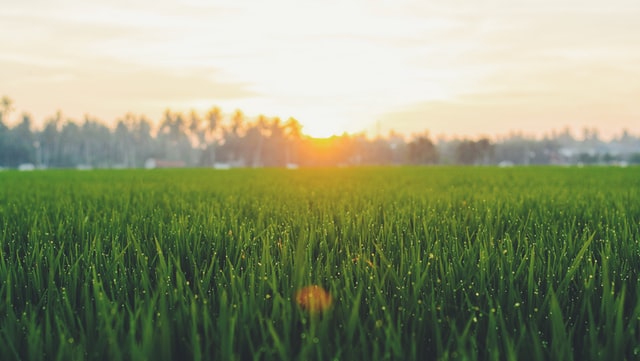 You look for uniqueness
Why do we peer through the metaphorical fence to see what's on the other side? 
There's nothing wrong with being bored with what's on your side of the fence. Sometimes, people get stuck in a form of social routine, which is a phenomenon that happens when proximity erases individual differences. Look at your circle of friends, for instance. When we spend a lot of time with the same people, we naturally pick up some influences from each other. While it's a testimony to your bonds, it can feel like you've lost yourself in the process. So, when people think that the other side of the fence is greener, all they crave is to find the patch of grass that is unique. Changing your behavior dramatically would affect your friendship. But you can transform some of your less significant habits, such as making purchases in a different market. In the business world, companies can open a multi-currency account that lets them adjust the currency without excessive fees, such as using a USD account in Australia. For individual shoppers, cryptocurrency payments are a great option to secure the unique green grass on the other side of the fence without transaction fees!  
You show more initiative
Can you make your grass greener? That's the reason why more and more people are starting their own businesses. They take a leap of faith and give themselves the chance to, metaphorically speaking, grow their own grass. Choosing the right business for your personality and skills could help you find satisfaction and comfort in your life. The prospect of the grass on the other side of the fence becomes motivating, and you find yourself able to achieve more. 
You discard lost causes
Sometimes, it's not a matter of looking for where the grass is greener, but it's all about accepting that your grass isn't green enough. We all find ourselves stuck in a frustrating situation in life, whether it's at work or in our relationship. When things don't move forward anymore, quitting can be the best decision. Dreaming of greener grass can make you aware that your patch has long turned brown! And that's okay, there's no point wasting your time and energy on a project that will never work! 
Is the grass greener on the other side of the fence? 
You'll never know. But questioning whether you are happy in life doesn't have to be a negative attitude. It can help you find out who you are, what you want, and what you can achieve.
(Visited 126 times, 1 visits today)