When it comes to keeping your team engaged and efficient, how well you are able to allow for their collaboration and organization plays a big role. Here, we're going to look at some of the tools that can specifically help you better organize your team. If you're taking a role as a manager or a leader, you need to know how to effectively mobilize your team and use your resources is the most productive and efficient manner possible.
Communication is key
Many of the problems that come up when it comes to collaboration are all down to how effectively the team can communicate, or the barriers in the way of that communication. One of the biggest issues is when communication is asymmetric across the board. Some people prefer to get in touch by email, others by IM, others with a face to face. By centralizing the way the team communicates with each other, you can make sure that people aren't likely to miss messages, and miscommunications are less likely to arise. To that end, team communication platforms like https://rocket.chat/ can be of great use to your team.
Quick and easy resource sharing
Sometimes, you don't need to talk as much as you need to directly collaborate. The ability to quickly share digital resources is key in most modern working environments. However, sending email attachments alone simply isn't enough for most businesses nowadays. For larger teams, you need a place everyone can find the resources they need or quickly grab links to share them all. This is especially true of documents, where multiple versions, each in different states of completion, can lead to a lot of confusion down the line. With tools like https://www.templafy.com/law-firm-document-assembly/, everyone can work on the same documents and easily share resources when they need feedback or support. Cloud-based tools make it easier to make sure that everyone, regardless of where they are or what device they are using, can all access the same data.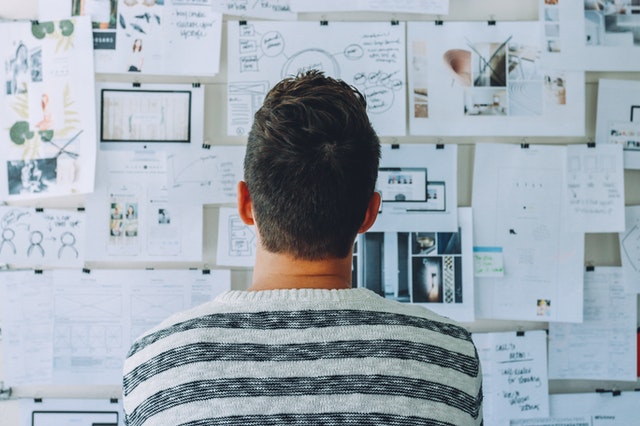 Planning out the approach
For larger projects, it's important to plan out what roles each member of the team plays, who they have to report to, and who might depend on their work. For instance, one person might not be able to start their part of the project until another person has finished theirs, because perhaps they need the resources that the other individual completes as part of their work. To that end, using workflow and project management software such as shown at https://thedigitalprojectmanager.com/workflow-management-software/ can help you identify which people need to start working on their phase earlier, helping you identify any potential bottlenecks and prevent them by making sure work is ordered appropriately.
A quick response to any issues
When it comes to lending support and collaborating with your team, then there are few better ways to get their perspective than to look directly at their work and how they are working. However, it may not always be possible or efficient to physically visit their work station, especially if they are working remotely. For that reason, making use of screen-sharing software may be precisely what your team needs. With software like https://www.screenleap.com/, one member of the team can quickly look at a problem that another is having and offer a solution, or provide feedback without having to get off of their call or move from their own workstation.
Make sure everyone is on the right timescale
When it comes to organization, nothing is more important than making sure you have all of your resources available when you need them. To that end, scheduling tools are important not just for shift-workers, but for all teams. With tools such as https://calendly.com/, your team can layout their schedule for the day so you can see when they're best available to get in contact with or for collaboration. Simply checking the schedule better allows you to work together without having to check up and the uncertainty while you're waiting for an answer. Of course, to make sure your team members are free for collaboration, you may want to consider setting a time that everyone should leave clear on their calendars.
As a leader, you are likely to face some barriers and some challenges. What you should ensure is that your ability to mobilize your team and allow them to better communicate and collaborate means that you can lead in as hands-off a manner as possible. The tools above can help them get to it, allowing you to address your own work issues.
(Visited 85 times, 1 visits today)