For many of us, COVID-19 is subsiding, even if just a little. The initial shock of having to remain indoors, stay two meters away from people, constantly wash our hands, use sanitizer, and wear a face mask is beginning to become the new norm. This isn't where we want to be. Just six short months ago we were ringing in the new year, hopeful of what 2020 would bring. We were making resolutions, planning our annual summer vacation, and looking to take on life's next big adventure. Fast forward to today and the world is a massively different place.
Our priorities have shifted. While we were once bothered about our house having curb appeal, the kids having the latest smartphone, and heading out to the finest eateries once in a while, we are now more concerned with keeping our jobs, having enough savings in the bank should we be made redundant, and spending quality time with our families. Covid-19 has brought the important things into sharp focus.
The coronavirus is no longer just a deadly disease to vulnerable groups. It is a pandemic that has brought with it economic uncertainty, looming mass unemployment, and limited social activity. This can be challenging for everyone who has had to learn to shift their mindset in such a short period of time. No longer can we head to the movies, grab coffee with a pal, or take the kids to school. Everything has changed, and not for the better. With the Covid-19 pandemic showing no signs of abating, we need to consider how we prepare for winter. In a colder climate, the virus will naturally be more resilient. This, coupled with the annual flu, could mean that hospitals quickly become overwhelmed and people struggle health-wise and economically. Winter is going to be a real challenge potentially. So, how will this play out?
Christmas
Many people are looking forward to Christmas. The Yuletide joy that all things Santa and Hallmark movies bring are a real comfort to many. It doesn't matter whether you have a young family, you are a young couple or grandparents, Christmas can be a time of joy. Gift-giving and spending quality time with family and friends are what make the festive holiday season so special. This year, Christmas may be very different. Depending on how the pandemic is developing or receding, Christmas could go one of two ways.
If the measures we have taken such as washing hands, face coverings, and social distancing keep the virus at bay, we may finally be able to hug our loved ones. We can head home for the big Christmas Day dinner, sing carols at church, and enjoy a relaxed family-oriented season.
However, if we don't have a vaccine quite yet and the infection rate of the virus is on the increase, governments across the globe may be forced to bring in stricter lockdown measures once again. This will have a dramatic impact on how we spend our Christmas holidays. We may need to have a virtual Chrismas dinner with family and friends over Zoom. There won't be shared gift giving under the tree and heading out for Christmas drinks and parties will not be happening. Retailers may struggle to cope with the lack of footfall meaning that more high street chains begin to shut their doors for the final time.
While physical stores may close, the online market may become even more buoyant. This leads to greater choice and convenience for the shopper who is stuck at home shielding or keeping their family safe. Just because some businesses fail, it doesn't mean that the entire economy drives to a halt. Other ventures and alternative businesses will come to the fore and replace those that have gone. This rejuvenation of the economy is only natural as shoppers still need products and services. The coronavirus pandemic has forced the economy to adapt at breakneck speed. This winter will be no different.
Health
The most important thing to consider this winter is your health. It is crucial that you keep up with the Covid-19 safety measures that we are all personally responsible for. Keep washing your hands regularly for twenty seconds at a time, wear a face-covering in public, and always maintain social distancing. As time goes on, this can be difficult as you are so yearning to give your mom or sister a hug. Stick with it. This too shall pass.
You also need to consider your general physical well being. It is well known that those people carrying too much weight can be harder hit by COVID if they contract it. To ensure that you are in good shape, think about your diet. Don't opt for anything faddy and instead, change the way you eat. You don't need to calorie count, you just need to eat the healthy stuff. Forget the deep-fried dinner and snacks, and opt for plenty of fruit and vegetables, leaner cuts of meat, oily fish, and whole grains. Combining these food groups will inevitably lead to a healthier diet and you dropping the pounds. This doesn't mean that you can't have a slice of your favorite cake or you can't enjoy a burger once in a while. Just eat it sparingly rather than making it the norm.
When coronavirus first emerged, many people used food as a crutch. Gyms were closed and people found themselves eating snacks in the evening while watching another box set on Netflix. Now's the time to forget this mindset and opt for a better diet. Now that movement is a little more free, you can head outside and embark on an exercise regime. While you can't hit the treadmill at the gym, you can go for a jog in the park, go on a bike ride, or go into the countryside for a hike. In the winter, the weather can be a little more treacherous, so you will need to wrap up warm and wear appropriate footwear. You need to prevent slip and fall injuries by sticking to well-trodden paths and not heading out when the weather is snowy or icy.
It's crucial that you don't get poorly or injured so that you require a visit to the hospital. This could mean unnecessary contact with potential Covid-19 patients. Being healthy can be challenging when your usual eating plan and exercise routine is no longer available to you. However, by being proactive and thinking outside the box, you can enjoy nutritious meals and venture outside for your workouts.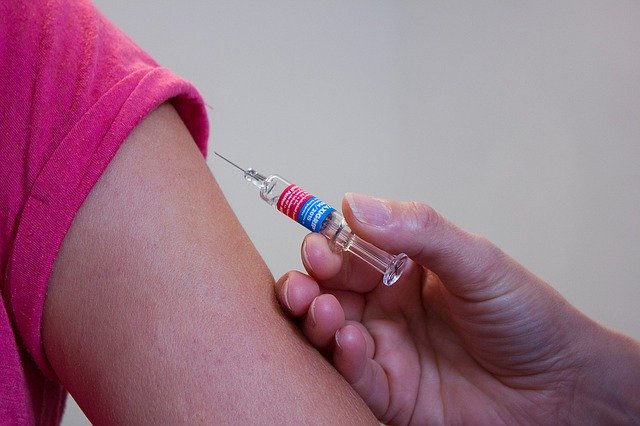 Vaccine
Hopefully, social distancing will be so ingrained in our psyche that we can adapt rather than ban the pastimes that we love so much. Movie theaters may be only a third full for the Boxing Day movie treat, but at least we will have the option of heading out if we want to. Winter is generally a time where people stay indoors more anyway. However, having been more cooped up during the summer, we may ache to get back into our favorite restaurant, get working up a sweat in the gym, and heading to our parents house for a great home-cooked meal.
Social distancing will be here to stay whether we like it or not for the foreseeable future. We need to learn to live with it, change, and work around it, rather than get sick of it and let it go by the wayside. This will only make the virus rise again.
By winter 2021, we may be fortunate enough to have a vaccine for coronavirus. With over twenty teams across the globe working on vaccines, there are human trials being carried our right now to try and get an effective vaccine as soon as possible. While vaccines don't usually come to the market for decades, the Covid-19 effort is seeing timescales shattered. Speed is of the essence but so is safety and efficacy. Vaccines need to be tested and trialed to ensure that they don't cause more harm than good.
Winter without a vaccine would be much of the same as now. We may end up experiencing wave after wave of COVID-19 until a vaccine is found or immunity is achieved as the virus spreads through the world's population. Winter is an odd season as the nights draw in and we usually enjoy putting our feet up in the warmth of our homes. Coronavirus has made us rethink our priorities and find joy in the little things. We will continue to do this. With the pandemic showing no signs of abating, this winter will be markedly different.
(Visited 107 times, 1 visits today)