Did you know that your diet plays a huge role in the overall health of your teeth? It makes sense for a lot of people, but a large percentage of the population don't realize that their diet has a huge effect on their dental health. There's simple advice such as avoiding soda and sugary foods that will gradually dissolve your teeth, but it's also important to eat certain foods as part of your diet to help you clean your teeth and balance the acids in your mouth.
So in this post, we'll be taking a look at how a healthy diet can improve your dental health.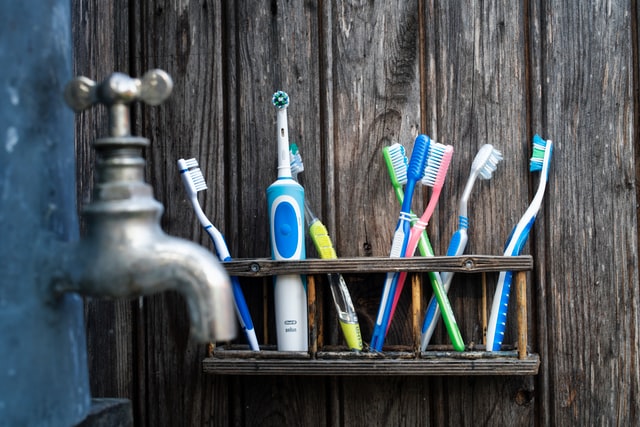 Drinking water helps to keep your teeth clean and healthy
One of the most important diet and good dental hygiene tips is simply drinking more water. Not only does drinking water help keep you full and assists in weight loss, but it can actually clean your teeth and loosen food between your teeth. Drinking water on a regular basis ensures that the bacteria and food in your mouth are washed away. It's not a replacement for brushing or mouthwash, but it's a good habit to drink a glass of water with your meals to keep your mouth clean. It also helps you avoid sugary and acidic drinks that could potentially harm your mouth.
Reconsider how often you snack and eat
Snacking leads to bacteria in your mouth. Some bits of food will be left in your mouth, on your gums, or between your teeth, and it'll encourage the growth of bacteria. As such, you'll want to try and reconsider when you snack and how often you eat. If you snack and eat a dozen times a day, then you're going to have many instances where your mouth isn't clean. However, if you only eat and snack 5 times a day, then you can brush your teeth after major meals and keep bacteria out of your mouth.
Combine a healthy diet with regular visits to the dentist
Your healthy diet should be combined with regular visits to the dentist. Not only can your dentist detect issues before they have a chance to get worse, but they'll also help with procedures such as root canal therapy or deep teeth cleaning to remove plaque. Ensure that you get a thorough examination of your teeth to detect any potential issues with your diet so you can make changes before it causes additional problems.
Sugar is fine in moderation
Completely avoiding sugar isn't necessary for healthy teeth. Skipping on sugary drinks and switching it for sugar-free alternatives can be safer for your teeth, but sweeteners aren't always the healthiest option, especially if you consume large quantities of it. Ultimately, it's fine to eat sugary foods or drink sugary drinks, but make sure you practice moderation and follow it with water to help rinse your mouth.
At the end of the day, good dental health is all about building healthy habits such as keeping an eye on your diet.
(Visited 80 times, 1 visits today)