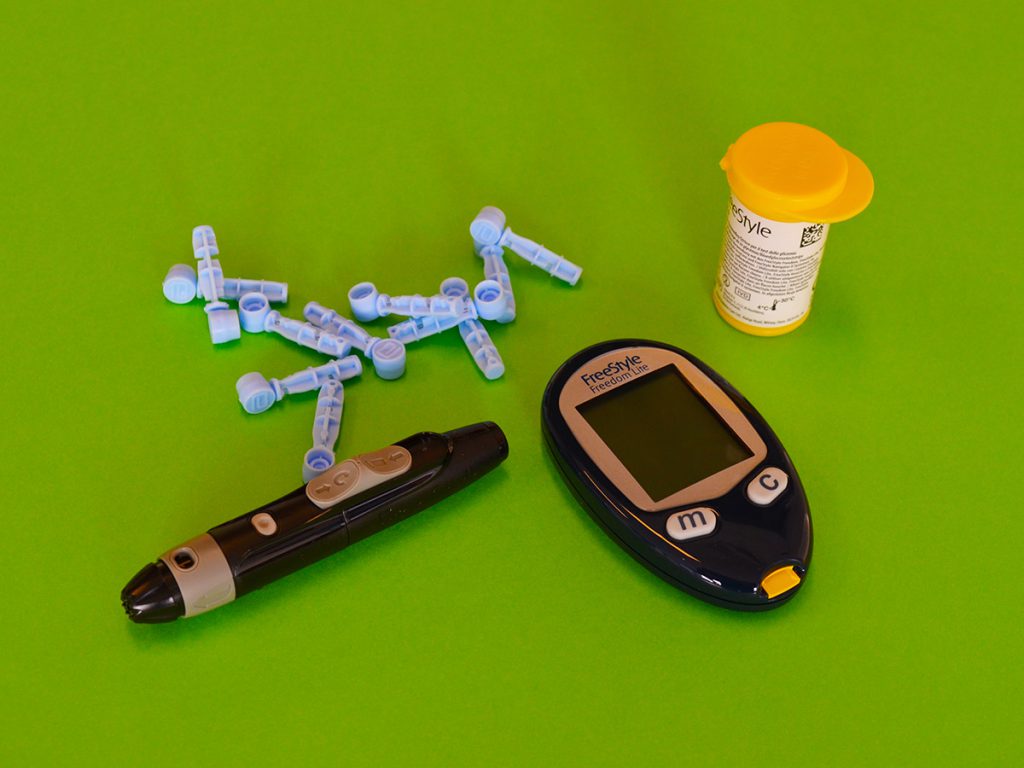 Last year, the Centers for Disease Control and Prevention (CDC) released the National Diabetes Statistics Report. According to the report, 34.2 million Americans have diabetes (both type-1 and type-2), while 1 in 3 American adults, or 88 million, have pre-diabetes. And while these numbers have slowly gone down in the past decade, the fact that they remain this high is still a cause for concern.

Fortunately, there are plenty of things people can do to lower their blood sugar levels, even if their diabetes is genetic. To this end, below are four natural remedies that can help.
Watch your eating habits
A way to naturally control your blood sugar levels is by monitoring what and how you eat. In particular, pay attention to your carbohydrate consumption, as this is your body's main source of sugar. Although carbohydrate needs differ for each individual, limit your intake to 200g to 245g a day. Most complex carbs are found in bread, rice, and pasta, but keep an eye on your fruits, sweets, and dairy consumption too.

If you're worried about feeling hungry due to a lack of carbs, don't be. Complex carbs can be switched for fiber-rich foods like beans, whole grains, and raspberries. Aside from stabilizing your blood sugar level, fiber also reduces your risk of cardiovascular disease, which is a common complication linked to diabetes. Moreover, a published study in the Journal of Chiropractic Medicine noted that fiber-rich diets also lessen the incidence of type 2 diabetes by up to 19%.
Exercise regularly
Regular exercise increases your body's insulin sensitivity, pushing your body to better use its stored glucose, which results in lower blood sugar levels. In fact, a feature on celebrities with diabetes by SymptomFind outlines how singer Nick Jonas has learned to live with diabetes. When he was diagnosed with diabetes he was 13, and he adjusted his lifestyle in two key ways: to eat better and to exercise more often. Today, he works out six days a week, mostly focusing on weight lifting, leg exercises, and, most importantly, cardio. After all, the best exercises for diabetes are those that work your heart, such as jogging, biking, or swimming. You can also sneak exercise into your daily errands as well, as activities like gardening and grocery shopping will help burn calories.
Manage your stress
When you're stressed, hormones such as glucagon and cortisol are released, triggering your blood sugar level to rise. So to manage your stress, we suggested in our post 3 Ways to Stay Healthy & Be Well to participate in activities that will slow down your mind and release tension. Do yoga, meditation, or anything that relaxes you, such as going for a walk, playing with your dog, or listening to music.
Get enough sleep
Sleep deprivation limits the release of growth hormones and stimulates cortisol production, and these hormones are vital in blood sugar management. So to control your blood sugar, get seven to nine hours of uninterrupted sleep every night. This is what actress and former fashion model Sharon Stone, who has type-1 diabetes, does to keep her health in check, too. "My secret is no secret," said Stone in a quote highlighted in Good Housekeeping Magazine's article. "I just do all the things you're supposed to do. I eat right, I sleep, I work out, I'm happy." Additionally, avoid caffeine and screen time before sleep.


Living with diabetes is challenging, but for the most part, it is manageable. You just have to follow a routine that encourages a healthy diet and extra movement.
(Visited 334 times, 1 visits today)