I sat across the table from the manager discussing what I would bring to the oncology clinic. As a new nurse I had options, but no clear direction as to where I wanted to spend my training. On this day, I felt the weight of loss as I recounted my mother's battle with ovarian cancer, my sister-in-law who'd lost her battle with breast cancer, and my pastor who left this world after a battle with cancer. Explaining why I wanted to work in an oncology office became a difficult task as I discussed how I felt about the devastation and loss experienced. I wanted to be involved in the fight but wasn't sure how.
Years have passed, and paths have crossed with others who are well-acquainted with cancer, either having battled it themselves, or they know someone. Two such women have graciously shared their stories.
Christina's Story
Christina has been a mammography tech for more than 30 years. She has always understood the testing side of a woman's journey but never expected one day there would be something suspicious on her own mammogram. In 2007, a biopsy was done but came back benign. Two years later, another mammogram revealed three suspicious spots, and after a second opinion, another biopsy was performed. This time, the news was different. Multifocal DCIS (ductal carcinoma in situ) was known to be uncommon in early cancers. Christina turned to her church family shortly after hearing the diagnosis, shared the news with her husband, extended family, and her children—then 13 and 15 years old. The following weeks were filled with appointments and tests. The only option: a double mastectomy.
Christina remembers leaning on her husband, family, and faith for strength each day. When asked if there was any special quote, Scripture, or song that helped her, she said, "God was just making himself so real …" that the words "I'll never leave nor forsake you," were true. She also heard Him question, "Who do you say that I am?" to which she still says, "He is my comforter, my Healer, my Rock, my Salvation … He became my everything!"
Once diagnosed, she'd prayed she would be able to help other women traveling this difficult path. "He answered that prayer very very quickly," she said. After her surgery, a hospital staff member passed by her room multiple times until she mustered the courage to enter and ask about her surgery. They were of the same age and had the same procedure. Christina was able to speak peace into the troubled and fearful heart.
It has been 12 years since her diagnosis, and she is doing well. Better, in fact. She shared, "I get to encourage women every day at work … I know how they feel. I've been in their shoes."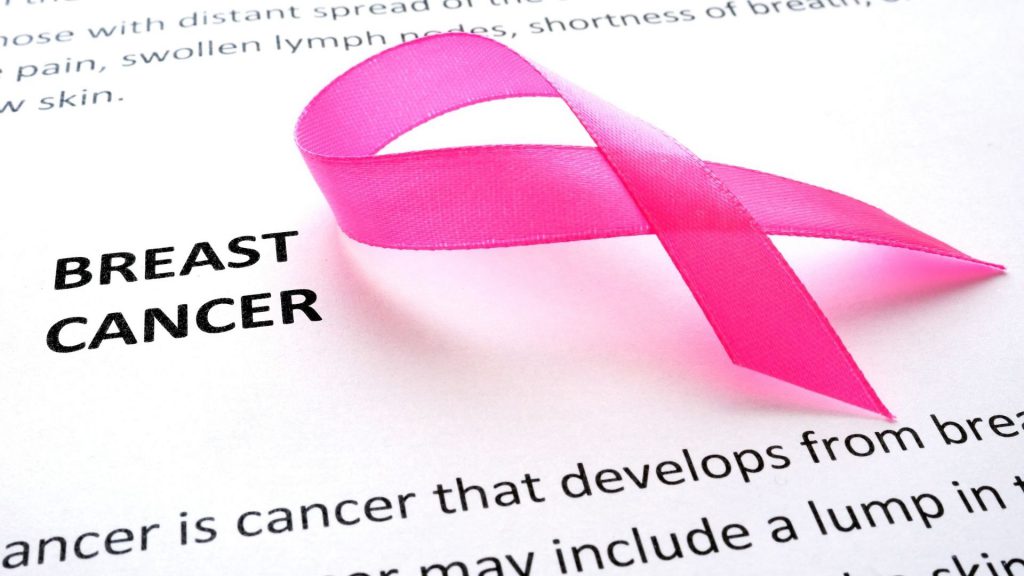 Linda's Story
Linda has spent time in the military, teaching martial arts, and currently enjoys her grown daughters and grandchildren.  Having no family history of cancer of any kind and fair skin (Irish descent), she was held the belief she was a low risk for cancer. However, her mammogram revealed something suspicious. After a repeat test, she had a needle biopsy. It was positive. Stage 0 (zero, or well-contained) cancer. The recommendation was a lumpectomy followed by radiation. Instead, she opted for a total mastectomy. To their surprise, hers proved to be an aggressive cancer. "Thank God I had opted for the double," she stated. Had it not been for her daughters, she would have chosen to forego the reconstructive surgery.
All events and decisions, she believes were God-directed. She said Jeremiah 29:11 was what kept her going through this journey: His plans for us are good, not evil … to give hope and a future (paraphrased).
She takes time every year to encourage women of every age to seek out their annual mammogram, although 2017 recommendations for women 50 – 74 are every two years. She believes had it not been for her mammogram, she might not have found the cancer early on. She shared, "And YES! I've had a lady tell me she detected her cancer after she got the mammogram because of my post. YES!"
There are women, and men, represented by Christina and Linda. They are currently in the battle, some have lost theirs, while others are facing their physician regarding a suspicious shadow on their mammogram. It is never easy. But always a journey to navigate with a circle of friends, and faith. It was a joy to discuss these journeys with Christina and Linda. It is apparent they believe in acting as God's agents as they alert others to diligently pursue preventive care for their bodies.
*Christina is not her real name as she preferred to remain anonymous at this time.
BIO: Karlene Jacobsen is a registered nurse who has been immersed in family, planning care for aging parents, helping adult children navigate entry into adulthood, as well as spending time in and out of the hospital setting. She has walked beside stressed individuals and celebrated with those experiencing breakthroughs. Through it all, she has found a familiar theme: a universal desire to know we are not alone, that someone understands, and that there's help and hope. I find pleasure in sharing hope through her writings and being an instrument of peace in someone's life.
(Visited 246 times, 1 visits today)