Relationships are hard. Fact. Navigating your emotions alongside the practicalities of life can be difficult – and there's no step-by-step guide book. Every relationship is different, and in today's society, there are many standards we hold against our complicated, human relationships. After all, we are all trying our best to simply live our lives in the best way we can.
People often use the phrase, 'Nobody knows anything about a relationship except the two people who are in it.' This is very true. However much you observe two people's relationship as an outsider, you can't truly know what goes on behind closed doors.
Many people seem to have the 'perfect' relationship – they are attracted to each other, madly in love, and seem to never fight. However, there are always problems in relationships. This is something we must accept. If it wasn't "that", then it would be something else. Humans are complex, self-contradictory creatures who are never going to live in perfect harmony all of the time.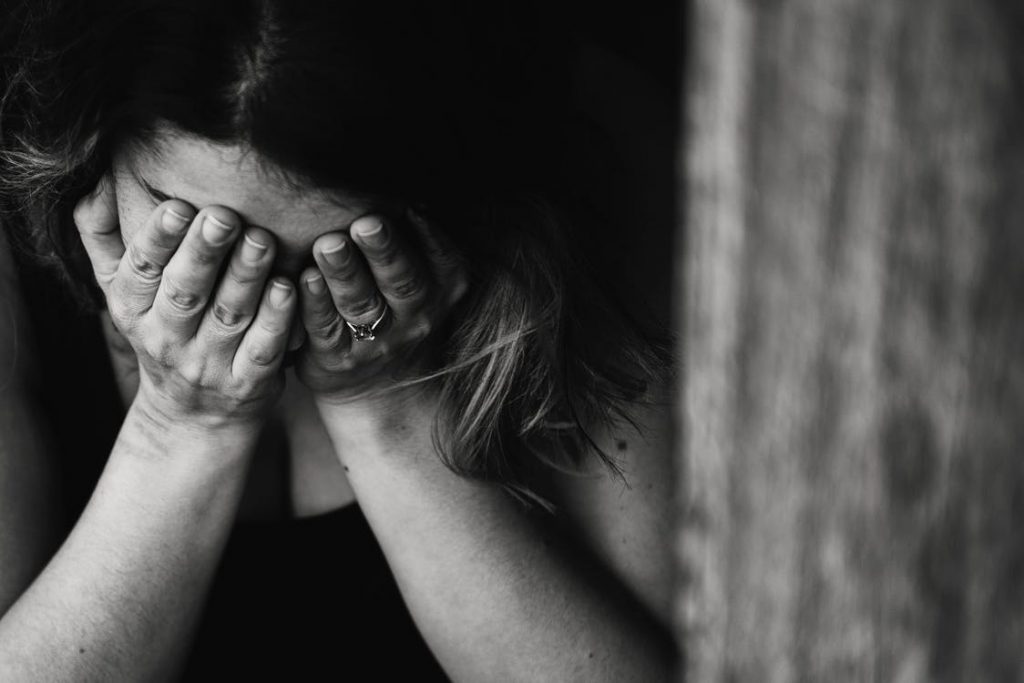 The Nature of Heartbreak
Sometimes, particularly in long term relationships, one partner strays. Straying from a relationship can take many forms – emotional distancing to the point of total shut-down; a sexual relationship with another person, or simply withdrawing sex altogether; or engaging in secret activities, which can be sexual, financial, social or mental, outside of the relationship. When the other partner discovers these activities, whatever they may be, they are often heartbroken – and rightly so. On occasion, both partners have engaged in behavior which has been detrimental to the relationship. In this case, healing together and moving forward as a team is ever-more important. 
The nature of heartbreak is a cruel one. Heartbreak within a relationship often leads to the relationship ending altogether – one partner feels too devastated or betrayed, to continue. However, many people choose to stay.
There are many reasons for staying after being betrayed. Often, it is the fact that the couple has built a life together, and continue to love each other, despite what has happened. When this decision comes, life cannot simply resume as it was before. Even though the heartbroken partner has decided not to leave the relationship, there is a lot of work to be done to repair the damage.
Here are some key things to consider when mending a broken heart within your relationship. 
Allow Yourself To Grieve
If you are the person whose heart has been broken by your partner, but you have chosen to remain in the relationship, it doesn't mean you can't grieve. Just like in a divorce or breakup, your heart needs time to grieve the relationship you knew and loved. Whatever the outcome, your relationship will change now, and the memory of the betrayal will linger for a long time.
Many people struggle with allowing themselves to feel the pain and grief that comes with heartbreak. That is understandable! Forcing yourself to get over it quickly will only come back and bite you in the future. Although you've chosen to stay, allow yourself the time to grieve what has happened. If your partner tries to suppress this, make it known that you are the one who is suffering, and ask them for space. 
Make Way For All Emotions
When your partner breaks your trust, there are many, many emotions that come with it. Anger, fear, regret, sadness – and many more – must all be given the chance to have their moment in the sun. All emotions are valid and work together to create balance in your mind. If you feel a certain way towards your partner, that's fine. Let it out. 
Even if you feel as if you hate them at this moment, the fact you've chosen to stay shows that you don't. Give yourself the opportunity to feel your emotions in their full intensity – it is only natural. Blocking off certain ugly emotions is not healthy, and might make you build resentment for your partner which, if not addressed, can become toxic in your relationship. 
Accept That It's Going To Be Hard
Choosing to stay is a big step, but do not underestimate your healing period. Coming back to a balanced, healthy relationship will be tough, but it's achievable! Do not adopt a pessimistic mindset, that it's never going to work at all; don't assume that the ride won't be bumpy, though.
The road ahead is the road less traveled. Most people, once they hit a difficult spot, just quit. You are strong for choosing the opposite action. Use this strength to accept the fact that although the road ahead is rocky, you will make it through. 
Try Not To Blame Yourself
This is almost impossible, but it's essential that you try. Self-blame is extremely common among those whose partners have been unfaithful in some way. Especially among women, the act of self-blame places the blame in your own corner, rather than admitting that your partner royally screwed up. It is NOT your fault. 
Yes, there are two sides to every story. Your partner might have felt lonely in the relationship, or be going through problems of their own. That doesn't excuse straying from a relationship, but it can help you see their struggle. Ultimately, though, the choice to be unfaithful was theirs and theirs alone. You are not to blame. 
Seek Professional Help
This is highly recommended. Seeing a couple's counselor at this time will vastly improve your chances of returning to a healthy, balanced relationship. Often, a partner being unfaithful is a symptom of a larger problem within the relationship – one you may not have seen before now. A professional therapist can help identify these issues and provide tools to work through them together. You are a team, and working as a team to repair the relationship is essential if you want to survive.
In some circumstances, a common factor among you will have driven you apart. Circumstances such as mutual drug addiction make it impossible to hold a healthy relationship when your priority is not each other, but your addiction. In this case, couples rehab can be an amazing option for couples who look to heal together. If you have broken each other's hearts through addiction or other dangerous behaviors, healing together is the way forward. 
Focus On The Family
If you and your partner have children or other dependents, it's important that during this time you focus on them. Children are much more intuitive than you think, and they will know that something has changed between you and your partner. Instead of trying to shield them from this period, open up. Even if your children are young, letting them know that mom and dad are mad at each other right now, but not forever, is important. This will help them come to terms with, and accept, emotions that feel difficult. 
This being said, do not air all your dirty laundry to your children. No matter their age, children should never feel as if they have to take sides between parents. If you have been hurt by your partner's actions, this does not give you the right to mar your children's view of them.
Yes, bad-mouthing your partner to the kids a very tempting thing to do. Resist. It will sow terrible toxicity in the family, and most importantly, it is unfair on the children. Children should be able to love their parents unconditionally without your opinion acting as a voice in their heads. 
Getting Away From It All
When you and your partner go through a rough time, it's important to be reminded of all that's good in the relationship. There's a reason you stayed, and a reason you've been together for this long. Refreshing your love and passion for each other is essential if you're going to thrive in the relationship again.
Try getting away from daily life. If you can, without your children. When you have kids, jobs, the house, and god-knows-what-else going on, it's hard to prioritize each other. In fact, it's pretty much impossible. Getting away on a short trip, just the two of you can help start the healing process. In order for you to trust again, you must re-ignite your feelings of love and acceptance.
Re-igniting your passion doesn't mean everything will go back to normal in a flash. But it's a stepping stone to forgiveness, and envisioning your brighter future together. Working as a team and enjoying each other's company without the strains of the daily grind can be immensely curative.
Conclusion
Healing is a process. Nobody can tell you how or why you should begin to heal from a traumatic time. Whatever it is that you're going through, knowing that the road is long and that you can overcome the difficulties of life, is key. Take your time, understand your feelings and make meaningful strides towards your better future.
(Visited 262 times, 1 visits today)