Taking care of yourself is a commitment that you need to make to you. In fact, it is the type of commitment that you need to remake every single day. It doesn't matter if you have never made that promise to yourself, what matters is that you are ready to start. Taking care of yourself has a far-reaching positive impact on you mentally, physically, emotionally, and spiritually.
Other people will also benefit from you feeling great. Happiness and contentment spread.
So here are some simple ways that you can take care of yourself.
Health
Many people put off going to the dentist or the doctors. Feeling that what they have to say isn't worth bothering the professionals with. Or that you simply can't find the time to get the pain from your wisdom tooth taken care of, or your painful shoulder checked out. 
Listen to your body and start going to see health professionals when you need to. Don't leave yourself in pain. You deserve better.
Water
And a lot of it. Make a point to drink water all day, rather than trying to cram in your 2liters before bed. Water is essential to keep your bodily processes ticking over. It promotes good health and your wellbeing too. You will see an improvement in your digestion, more energy, your skin may become clearer and brighter too. It is often the case that people don't enjoy plain water, if this sounds like you, then you can buy a water bottle that makes it easy to infuse different fruits into the water.
You will often find cucumber water or mint water at a spa. Because they are refreshing, and the light taste encourages you to drink more. Leaving you feeling hydrated and happy.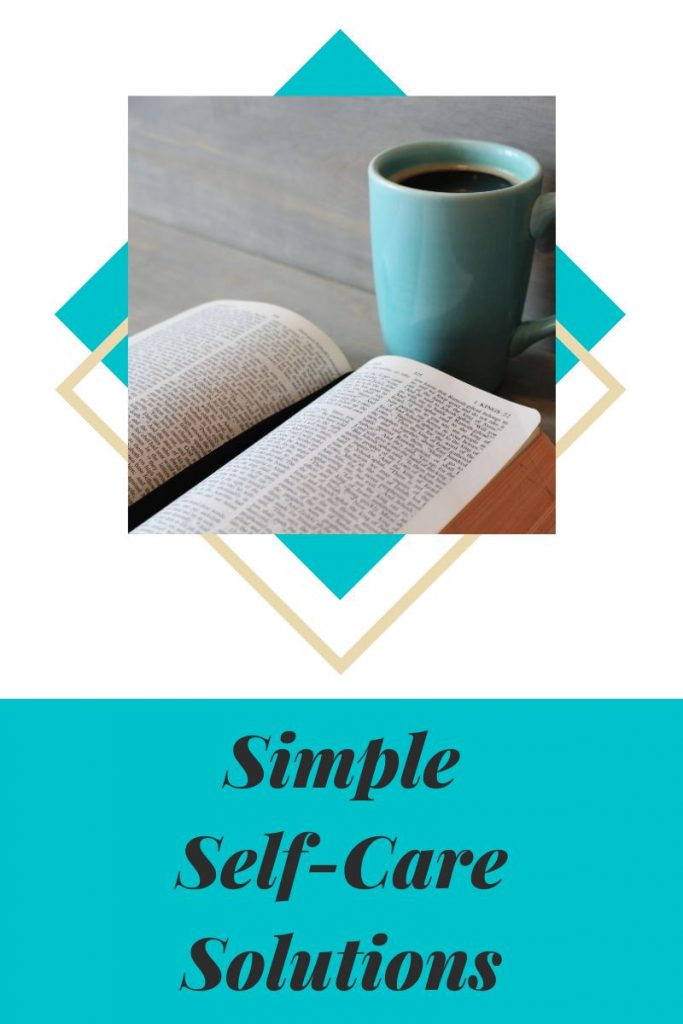 Read More
It can be difficult to fit in reading a book regularly. There are many other things that can take up your attention. But making time in order to read can give your brain just the type of workout it really needs. Exploring new lands, new ideas, learning more about your chosen career path, and feeling inspired.
A lot of good can come from reading. And, we are spoiled for choice now too. You can choose to read blog posts and articles online, audiobooks are becoming more popular and a great way to listen to books as you do other things too.  Try enriching your experience with the Bible by listening to one of the new enhanced audio versions.
Learn
Along the same lines as what we have just covered, is learning something new. If you don't already know how you learn best, then that might be the best starting point. Do you learn better by doing, or by watching others? Perhaps you need to be able to write it down and repeat it back to yourself?
Think about everything that you have ever wanted to learn or know, and start making it a weekly to-do to tick something new off your list.
Sleep
Or at least rest. When it comes to sleep, you need to get quality sleep for it to really have an impact. The better the sleep and rest that you get, the more refreshed and recharged you're going to be. If you struggle to get to sleep, then it might be time to look at your bedtime routine. Are you holding on to your phone right up until the moment you close your eyes? Are you drinking coffee late into the evening? There are many things that you can do to improve your sleep.
Ditch electronics
Check out the Calm app for sleep stories
Swap from coffee and tea to decaf and water
Use pulse point relaxation oils
Take a walk around the block
Mentally
If you are feeling a little bit off, or have been feeling that way for a while, then it is time to take action. This isn't a small step but can make a huge difference.
If you have friends and family that you can speak to, then start there. If you don't feel like you have cleared your mind, or still don't feel okay, then it might be time to call a medical professional and talk to them.
Hobbies
If there are some hobbies that you really enjoy but haven't been finding time for, then it is time to rethink your schedule. Every time we take part in a hobby, it raises our happy hormones, and the more you do them, the more those levels stay topped up.
Looking after you in a way that makes you happy isn't simply by adding or changing a single thing, but rather a number of things until you find the right combination.
(Visited 178 times, 1 visits today)