It is a sobering statistic, but according to the experts at the charity, Mind, 20% of us will have suicidal thoughts in our lifetimes. Even more, they will have some mental health difficulty within their life and need support from friends, family, or medical professionals. It is therefore vital that we are aware of the signs of mental health decline in our lives. While this can be triggered by major trauma like grief or brain injury from balcony accident, it can also be simple things like work-related stress or a lack of rest time. This wide variety of causes can make a mental health decline difficult to spot immediately, so an awareness of symptoms that demonstrate decline is useful. This awareness will allow you to tackle the issue more quickly and help prevent any further or more dangerous slips. Being aware that you may need to take stock and give your well-being some care and attention, is a crucial facet to any self-care regime. Here are a few signs that you should look out for that may signal you need to give yourself a much-needed mental health makeover. 
An Increase In Work-Related Stress
Feeling stressed by work is incredibly common. According to The American Institute of Stress, work is the most common factor for an increase in stress levels. The same experts state that there has been a significant rise in reports of work-related stress in the last few years. If you are feeling overwhelmed by work, this can begin to have a ripple effect, and you may also start feeling stressed by relationships outside of work too. Take time to consider whether your stress has built up over time or sharply risen. Both of these are problematic but can be tackled in differing ways. It is crucial to make employers and colleagues aware of your stress and to try to find ways to alleviate this stress proactively. Remember a mental health makeover doesn't mean you have to make all the changes. Perhaps your employers can decrease your workload or give you more time for a particularly high-pressure project. Communication is a key component in any mental health makeover, as is asking for support.
You Don't Have Time For Yourself
Time dedicated to your self-care is not only necessary; it is a demonstration of the value you put into your well being. Time can be eaten up by all sorts of things that are also a priority. Time for family and friends, time for work, or day to day chores are all excellent uses of your time. But if you find they eat up your entire day and the only time truly dedicated to yourself is when you are asleep, then you are not ranking yourself highly enough in your priorities. Giving yourself time to enjoy the luxuries and treats that make you happy should not be restrained to birthdays or holidays. If you want to be able to offer to others, you have to fill your cup enough yourself. Time for ourselves can slide from time to time, but if you can't remember the last time you did something for your pleasure or enjoyment it is time to put on the brakes and reevaluate your priorities. If not, you will be in danger of burning out. 
Your Glued To A Screen All Day 
The average American can spend up to 11 hours engaged with a screen of some kind nowadays. This high level of screen time is not healthy, especially if a lot of that time is on social media. It also denies us time outdoors and fresh air, which has proven mental health benefits. Taken a stroll to work rather than sitting on a tube looking at your phone, is not a big lifestyle change, but it can have a major impact on your wellbeing. If you do yoga via youtube tutorials, why not attempt some self-led sessions in a park or even better, look for a group that does yoga outdoors, allowing you more face to face interaction time as well. 
The Thought Of Meditation Makes You Anxious
Not everyone wants to spend hours in a state of zen-like tranquillity. But if the idea of spending even fifteen minutes without your mind whirring at a thousand miles of hour scares you, then you should ask yourself why. Taking time to clear your mind is not a practice you need to engage with, but it is something we should all feel capable of achieving from time to time if we need it. Meditation, for even a short amount of time, has been proven to have long-lasting health benefits.   
Anger is a Go-To Emotion
Anger in itself is not inherently negative; in fact, some studies show Anger can be a useful emotion and can allow you to discharge built-up tension now and again. However, suppose your blood boils at even the slightest mistake or mishap. In that case, you need to question whether the emotion is beginning to dominate your life and is getting in the way of you experiencing other enriching emotions like happiness or even sadness. If Anger is your response to all situations, then you need to take time to examine the root cause of this and to address how you begin to welcome a healthier balance of emotions back into your life.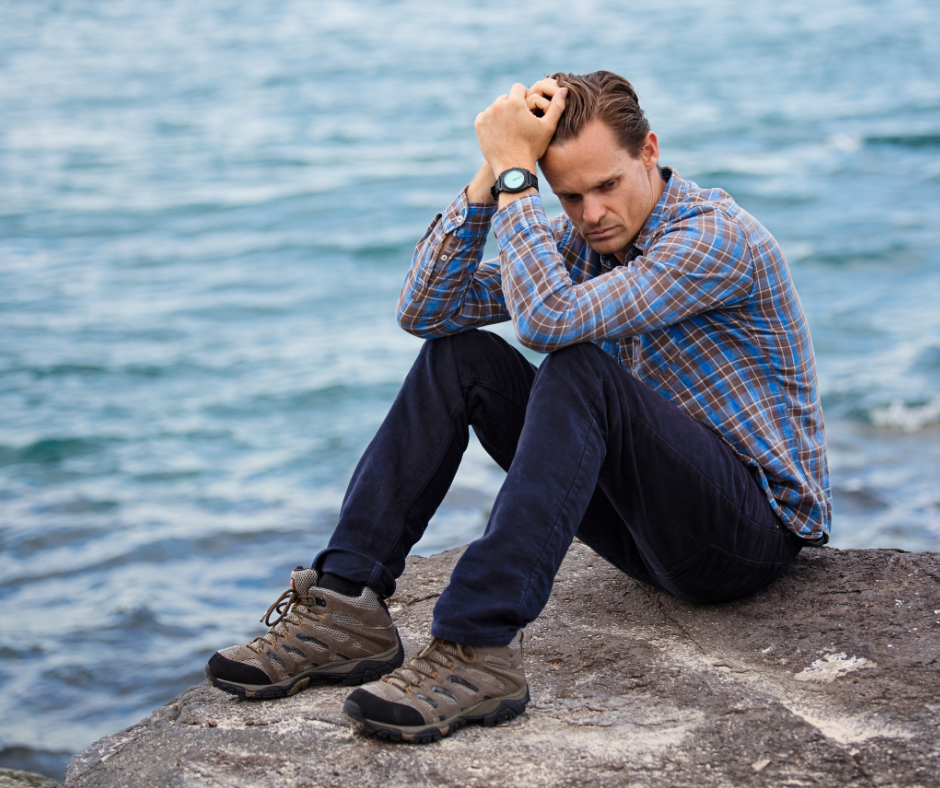 You Are Constantly Judging Yourself
The feeling of not being quite good enough is common, and many high-achievers talk about imposter syndrome being a major factor within their life. However, this is not valuable to our sense of self-esteem and self-belief. If you look in the mirror each morning and judge yourself, rather than celebrate yourself, you may have unrelenting standards that are impossible to match. This judgment can create a lingering feeling of failure or not being good enough. If this is a trait you recognize, then take time to make dynamic changes to boost your self-confidence. Remember, that judgment can come in many forms whether it is about appearance, skill, talent, or your relationships. Judgment in any way should be questioned to ensure it is based on worthwhile criticisms and not impossible standards that you hold yourself too. 
You Cannot Communicate Your Emotions To Others
Failing to communicate emotions does not mean crying so much at a movie that the words don't come out. It means failing to connect on a meaningful level with those around you. If you constantly have your guard up, even with those you trust most, then you will have a difficult time expressing emotion and seeking the support that we all need from time to time. Consider when was the last time you had a deep conversation with someone or when you last allowed someone to see you vulnerable. Both of these things are healthy, and if you deny yourself these common interactions, it is time to reflect on how you can work to open yourself up to more.
You Deny Yourself Luxury
The denial of luxury can come from self-judgment and never feeling good enough for a treat, or the feeling that you are overstretched by other concerns and do not have time to luxuriate. Both of these are worrying signs. Another factor may be financial, but everyone has something they enjoy that doesn't cost the earth. Consider if you are starving yourself from luxury as some kind of punishment or because you feel you have not earned it. If this is the case, then these are big signs that you need to value yourself more and spend some time giving yourself some much-needed self-care during your mental health makeover. 
You Don't Value The Contributions You Make 
Are you the type of person who apologizes for your existence multiple times a day, or do you sit in meetings afraid to voice your opinion? If you recognize this description, then you are not given yourself credit for the contributions you can make and the life experience you have. If you don't place value on yourself, others may also fail to see it. Therefore, finding ways to boost your confidence in the workplace is crucial for you and your career progression.
You Don't Think It Is Time For A Mental Health Makeover
If you have read through this list and thought, nope this doesn't relate to me, then brilliant. But if you have read through and decided I won't give myself a mental health makeover because I don't have the time then you should rethink your logic. There is always a benefit in taking time to pause and reflect on ways of being kinder to yourself. There is still a benefit in taking time to give yourself some self-care and treat yourself with the value you deserve. This list is not exhaustive, and many signs can point to mental health decline. If you are in any way worried about your decline or someone else's, communication is always the first step towards recovery. Communication can mean talking to loved ones or mental health professionals, but do reach out and never let a mental health worry linger or develop until it escalates to a toxic state. 
(Visited 412 times, 1 visits today)