When you fall in love with someone, you become almost like a completely new person. You were once all about yourself and what you wanted, but now a part of you considers them in pretty much every decision you make. You by no means relinquish everything you have to them because your own existence is just as important, but their life and well-being become a big priority. You picture the future and how your wedding will go – you can't help but want the best for them. 
One thing is for sure, you want them to be happy and to feel cherished every single day. Showing that you care for them is part of loving them well. Your own natural caring instinct will kick in, and you'll respond accordingly when it comes to taking care of your spouse, but if you feel as though you might need a few ideas on how to do this better, here are some ideas: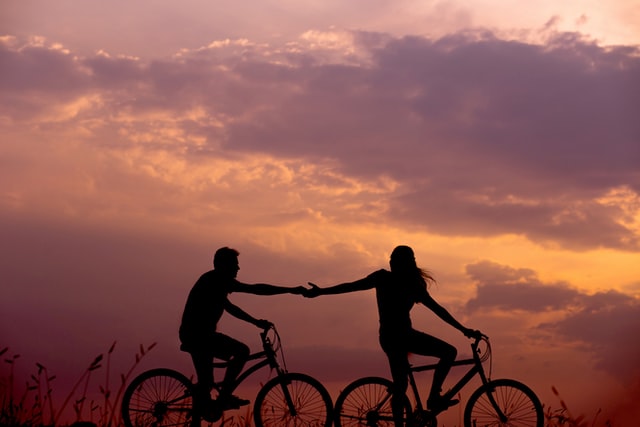 Focus On Being Positive And Happy As Much As You Can
When you two are happy together, that's when you're at your best. By happy, I'm talking about short-term, in-the-moment happiness. I'm referring to a much deeper level. If you focus on trying to see the good and being positive, then you'll both be mentally fine. This is less about protecting them physically and more about ensuring everyone is content overall. 
Be Honest With Them At All Time
If ever you feel like you have to lie to your partner, that's where something is wrong. Honesty is absolutely the way to go in life without a shadow of a doubt. Lying never works out as the truth always comes out, and the partner gets hurt even more. Stay truthful and open. Always be loyal, too, of course. If you want to leave, then be honest, respect them, and leave – don't stray and cheat!
Work On Your Physical And Mental Health Together
When one of you has a problem, it becomes a team issue. Don't separate yourself from your partner when you have something going on mentally or physically. It doesn't matter whether you need to find the best hearing aids or whether one of you is going through a serious battle with depression; a problem shared is a problem halved. This kind of teamwork will only bring the pair of you closer together – you'll realize even more about each other at the end of it all. 
Stand Up For Them At All Times
It's so easy to talk badly about someone behind their back. Gossiping and being two-faced is a common thing among people. Don't do it. Always stand up for them when they're not around. If you have something to say, then say it to their face when you're alone with them. Defend them when they're not around and always have their back. 
(Visited 260 times, 1 visits today)