Buying a home is a big move and one that you want to ensure you've thought properly about. Whether you're buying another home and have experience or you're a first-time buyer, there are always some key things worth knowing. Here are four important things to do when buying a home.
Read Everything You're Given
There's a lot of paperwork that's involved when it comes to buying a property, and therefore it's very important to read everything. The areas of concern that you might have when it comes to buying a property may lie within the small print of the contracts you sign. Don't simply skim through all the information, even if this is going to help save time. It's important that you spend the time to digest it all and find anything that you might want to question with those who are legally guiding you through the process, or with the estate agent who is handling everything for you on the property buying side. Be sure to give everything a thorough read, and if you have your partner with you, it's good for them to digest it all too. Take an evening to relax with a glass of wine or a cup of tea and take a look at all the paperwork in detail.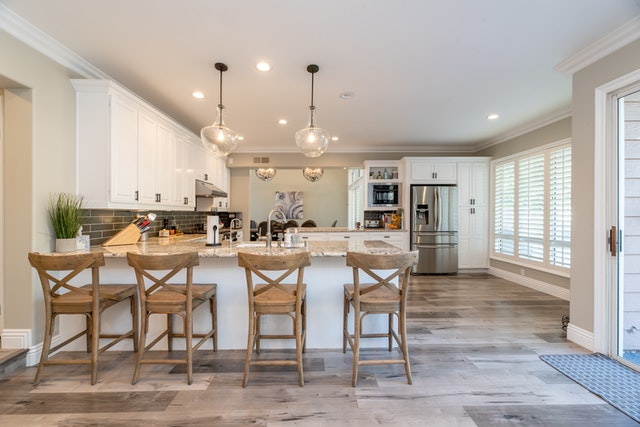 Think About A Will
A will is important, especially when it comes to a life estate deed and owning assets as an individual. Whether you're planning on giving your life's savings and estate to your partner, children or to charity, it's good to have a will in place. It's up to you when you think it's the right time to get a will, but generally, when you start to have responsibilities that expand beyond yourself, it might be worth thinking about. Consider what you'd like to cover in your will, especially if you're having a joint one and then find a trusted company to take care of that.
Create An Emergency House Fund
An emergency fund can be a life-saver when it comes to your home life and personal wellbeing. It can help you in times of struggle and serve as a reminder that everyone can go through a hardship where it impacts you financially. An emergency fund for your property can be useful, and it can help give you peace of mind, knowing that you have some funds available should anything go wrong with your home over the years you're there. Emergencies, after all, aren't always at the most convenient or best of times. 
Get Insurance
It's good to have some insurance when it comes to your home, whether it's life insurance or home insurance. You want to try and get as much insurance as you can afford to provide protection where it's needed. Think about what you can reasonably pay each month and always be looking for other insurance options to help bring down the costs where you can. 
Buying a home is always going to be a hefty challenge, but one that you can make easier on yourself by making sure you remember these important things!
(Visited 84 times, 1 visits today)